SO THANK YOU to all our BOOK PAPARAZZI'S!!
Now onto GIVEAWAYS!!! There are so many going around right now. BUT i will only highlight a fraction of those today. SO lets's start!
ALSO don't forget about
THE BLOGGY AWARDS!!!
Hello 3 out of the 4 founders are on this blog ;D DO go & enter NOMINATIONS close the 13th!!! SO GO NOW! Me, Nikki, and Eileen are nominated individually for a bloggy! & I would
SUPER LOVE it if you nominated me again for Promo Queen/King
! Hello
I bring you AWESOME giveaways & work on the book paparazzi...so that title would be AWESOME to win!
PLUS u need a certain amount of nominations to pass to the next level!
SO PLEASE GO AND SUPPORT!
Wake Up at Seven 200 Followers Giveaway-An ARC of Poison Princess!
Okay remember last week I spotlighted
this giveaway
, well if they reached
200 followers
before the giveaway ended they were going to giveaway an
ARC of Poison Princess
and since they have...
YOU CAN NOW Enter to WIN a ARC of it
! =D YAY!
If you live in the US, you can either pick the ARC, or the pre-order. If you're international, you get the pre-order, as long as the Book Depository ships to your country. SO ENTER
HERE
!!!
Expresso reads Giveaways!
Okay Expresso Reads Deserves her own section because Giselle hosts SO MANY AWESOME Giveaways! To enter just click the banners their linked to the giveaways!! OKAY! SO GO!
500 Follower Giveaway @ Citrus reads!!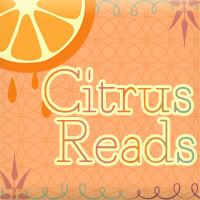 I am SUPER happy that Cassie has passed the 500 followers mark!!! To celebrate she's giving away...
1. HB copy of Pushing the Limits by Katie McGarry (SIGNED at her book launch) 2. All four Throne of Glass e-novellas by Sarah J. Maas
The contest will go on for the
entire month of August.
Come next Saturday (August 11, 2012), I will add one more prize to the list.
I will do the same the following Saturday and the next. So, a total of FIVE prizes and winner takes all.
GO NOW!!!! Enter
Here
!
Dystopian August @ Presenting Lenore!
Dystopian August
where their will be giveaways, reviewS & interviews!! SO i am excited are you! To
enter just click the giveaway button! =D
A nice song to end the week! Enjoy!
Thanks for stopping by & GO ENTER! NOW! =D